Objective
This article aims to describe in steps how to plug-in the Systran server to SDL Trados Studio via the Systran CMLess Trados Studio connector.
Pre-requisites
- SYSTRAN Pure Neural Server 9 + a valid API Key or SYSTRAN Translate PRO + a valid API Key
- SDL Trados studio 2021/2022/2022 SR1 pre-installed
- CMLESS Trados Studio connector installed : you can retrieve it from Trados or here.
Steps
1 create a new project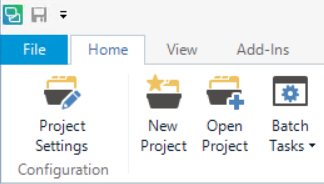 2 Choose a project template from the existing or default template

3 On the next screen name your project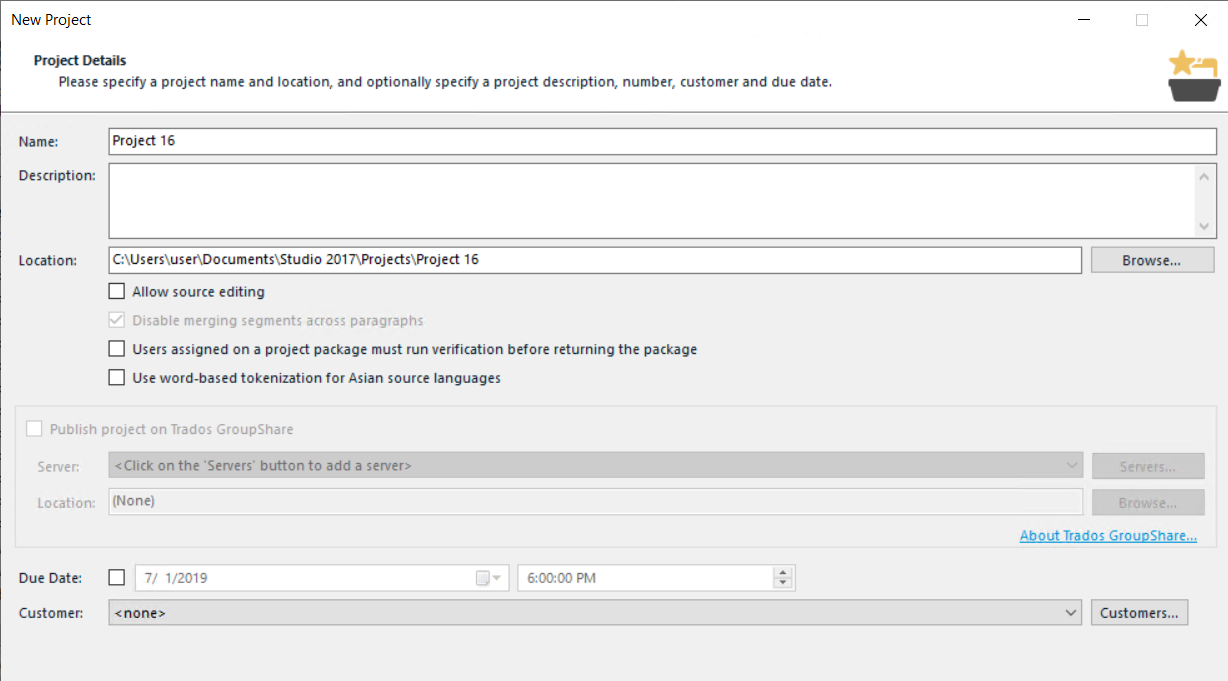 4 Choose the language for your project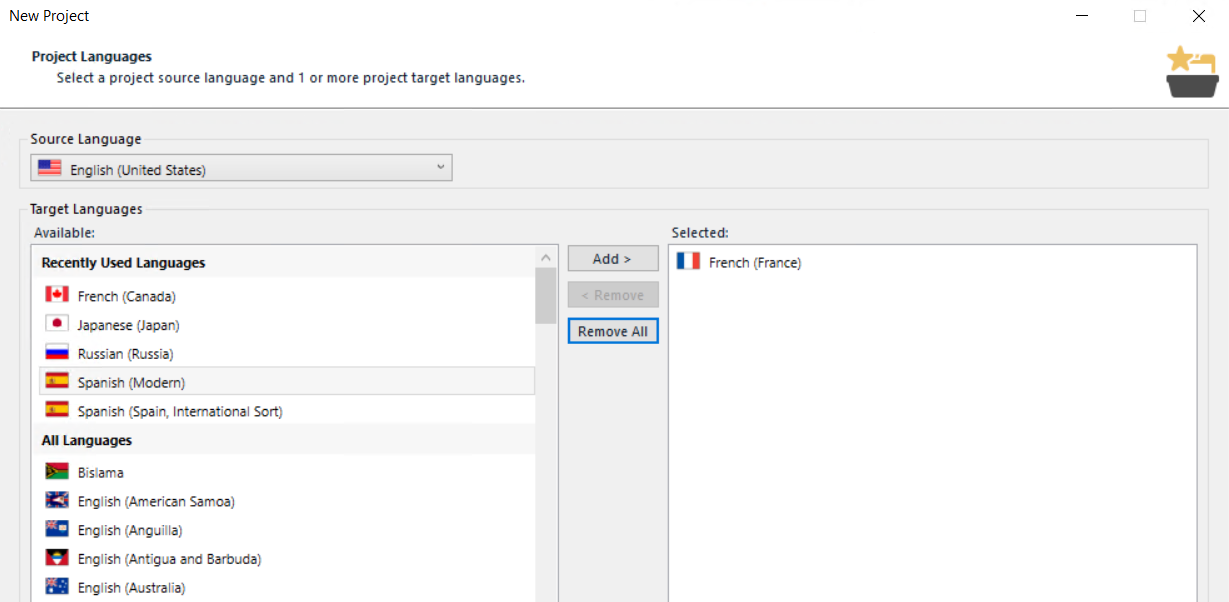 5 On the next window add files to your project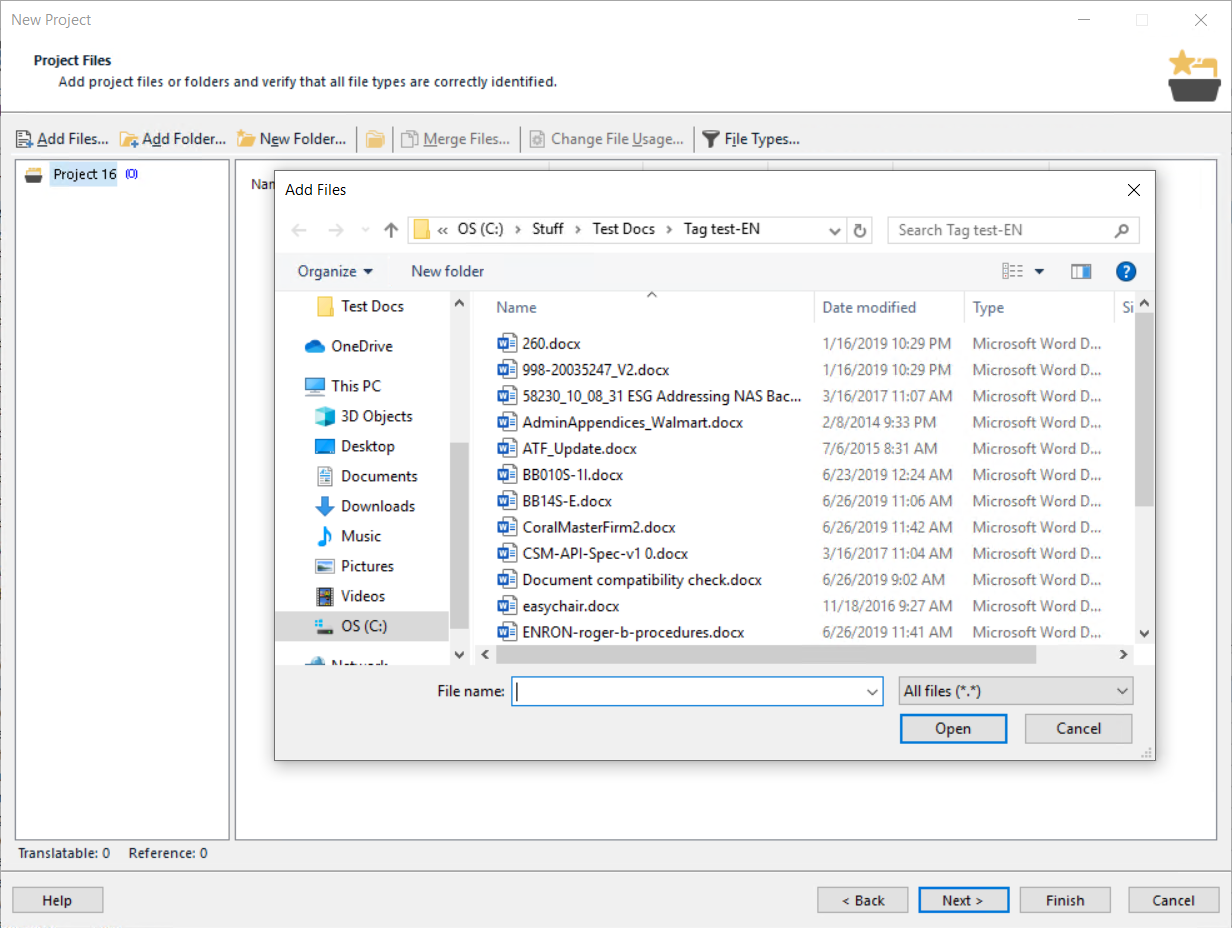 6. Once added proceed to the next screen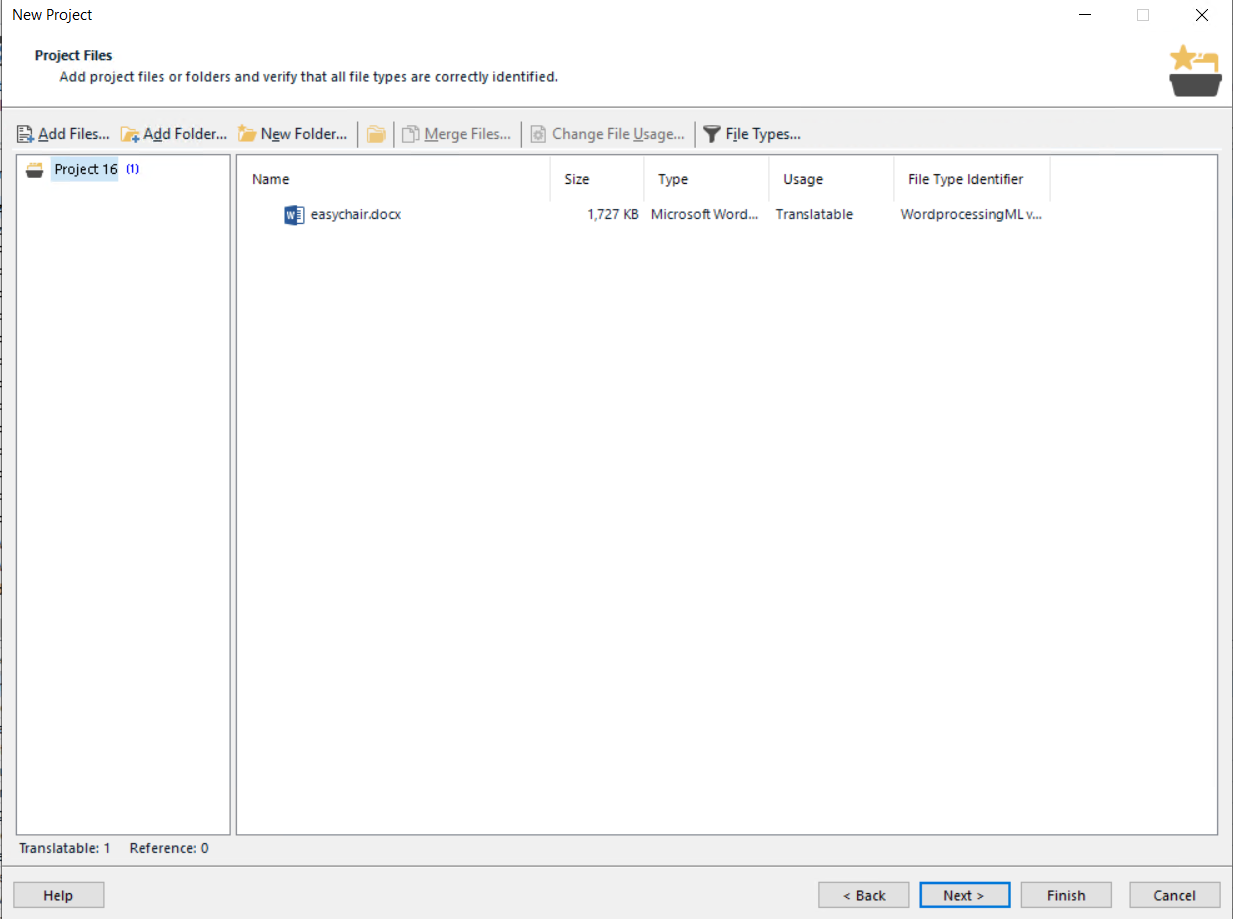 7. Here you will see two options first is all language pairs and second is the language pair you've chosen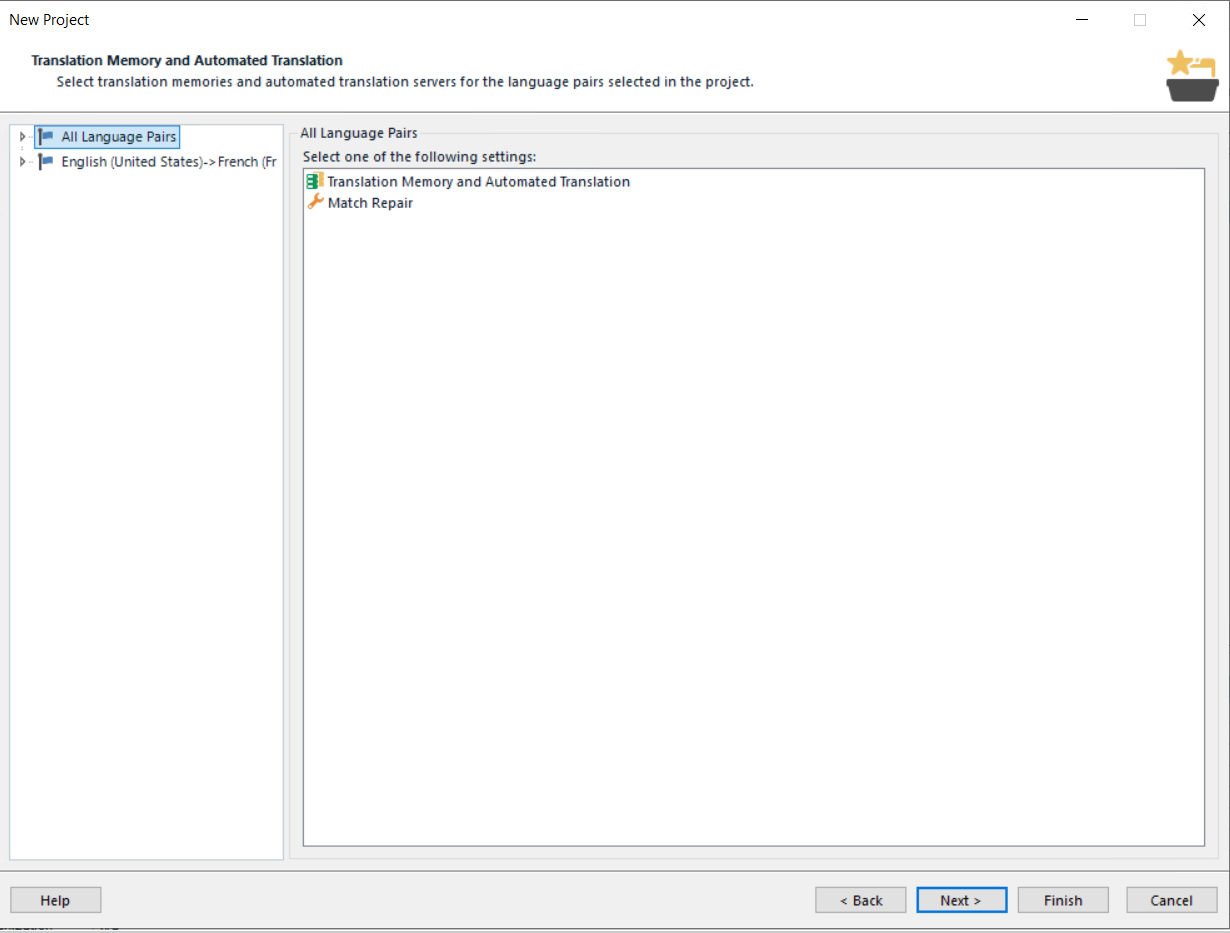 8. Start from the language pair you have chosen first

9. Click on translation memory and follow the steps to add your server

10. Click on 'use different translation provider' to add your Systran server to SDL Trados and Accept to overwrite changes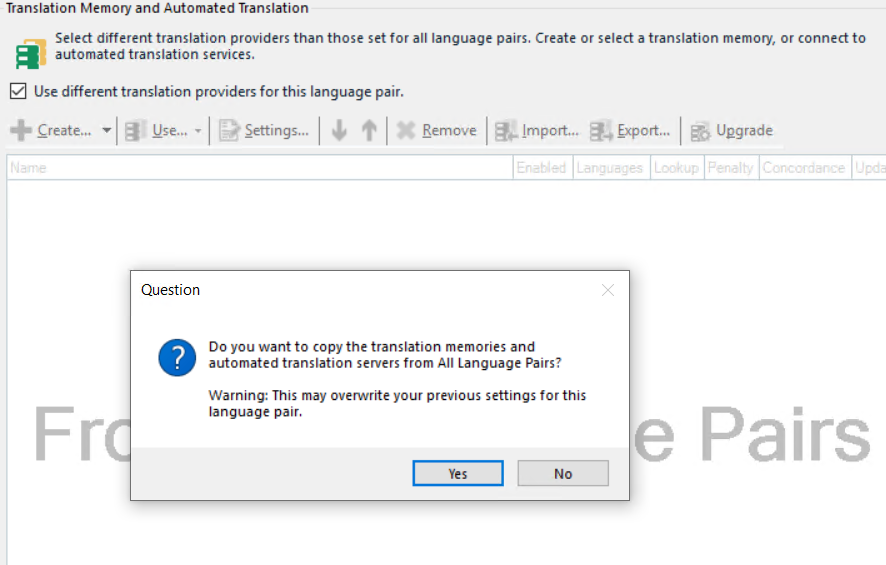 10. Click on use and add Systran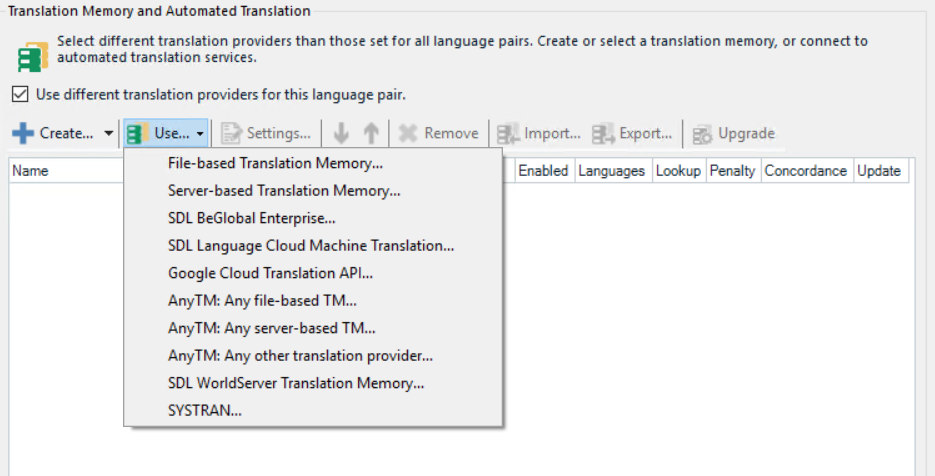 11. Add your Systran Server's address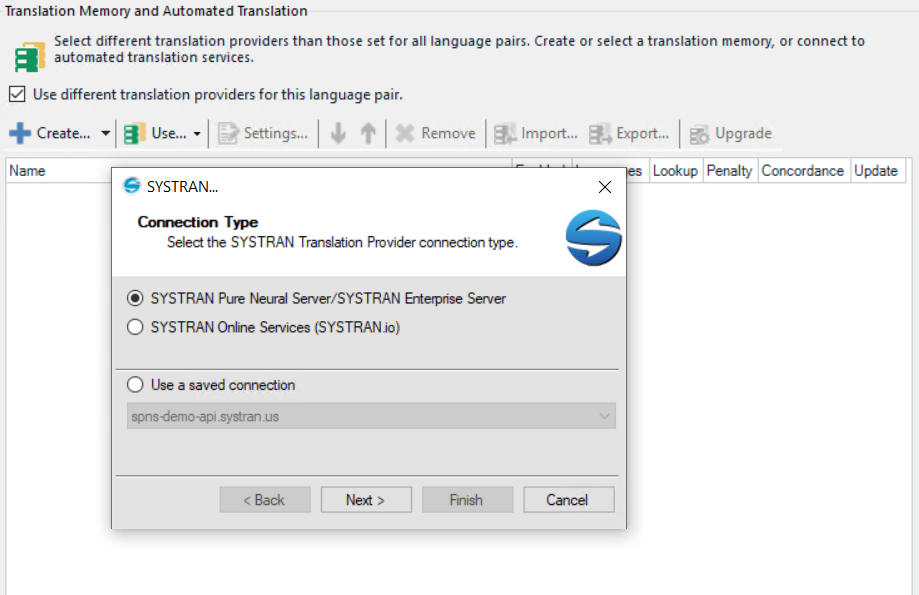 Please note for Systran Translate, "Server Address" needs to be set to "https://api-translate.systran.net".
12. Add the port (if HTTPS :8904 if http : 8903) and your API key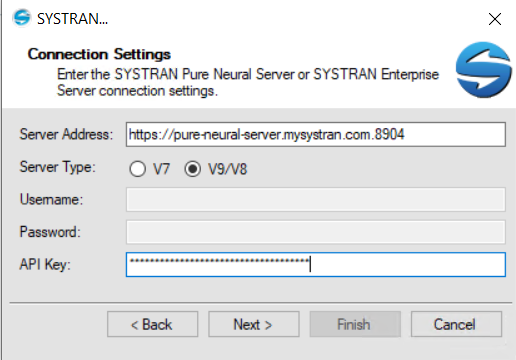 13. Choose your profile and click on Next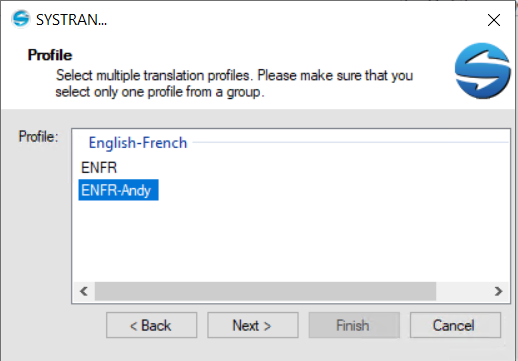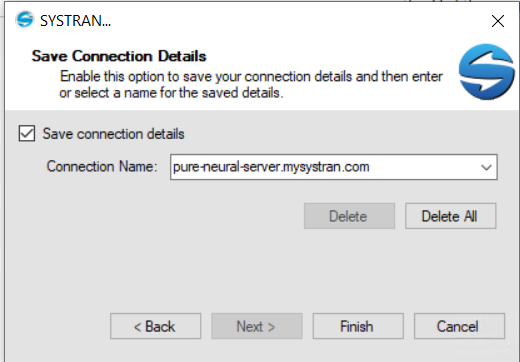 Now from every time you launch a new project make sure that this connection is enabled