Objective
This article explains how to adjust SYSTRAN Chrome extension versions >=2.1.6, >=2.2.6:
Notes:
These instruction are not valid for Microsoft Edge.
This requires registry customization in the following location:
Computer\HKEY_LOCAL_MACHINE\SOFTWARE\Policies\Google\Chrome\3rdparty\Extensions\your_extension_id\policy
These instructions are Windows only.
A. Customization
1. headerLogoBase64SVG
It should be an SVG image encoded to a base64 string
The header text should be included in the SVG and an empty string will reset "SYSTRAN Translator" header logo.
For example:
You could encode an SVG for the following image to base64 using this tool.

Then you should double click the key "headerLogoBase64SVG" and paste the base64 value in the "Value data" field.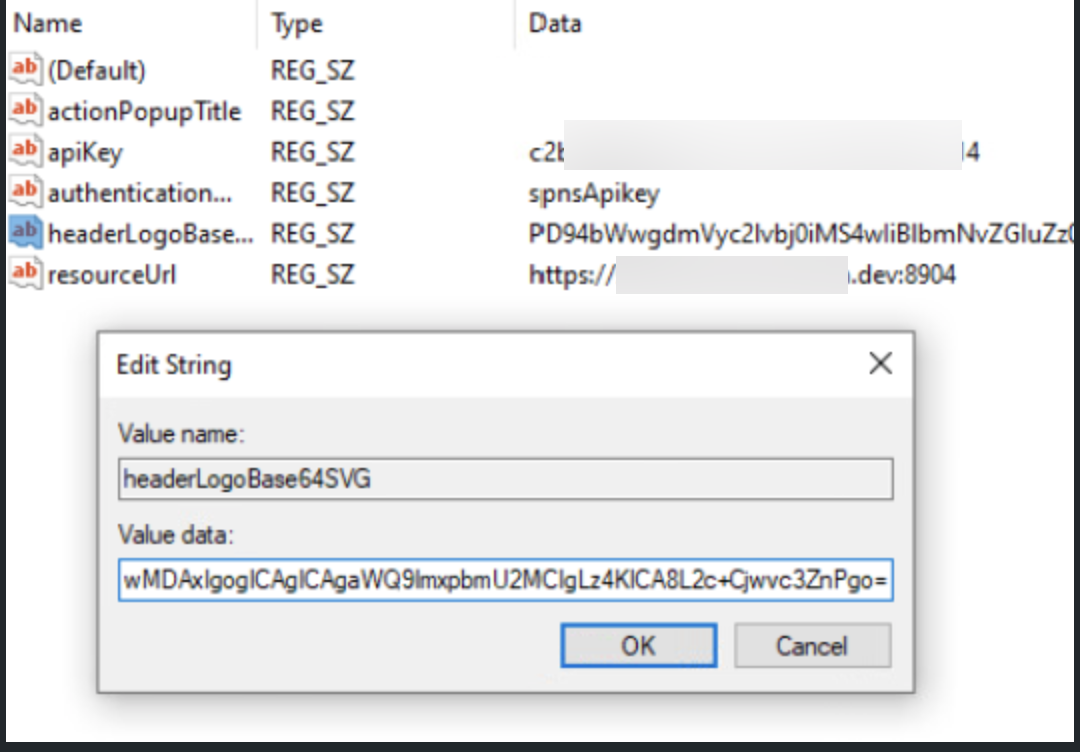 2. actionPopupTitle
It should be a string. An empty string will reset "SYSTRAN Translator" popup tooltip.
For example: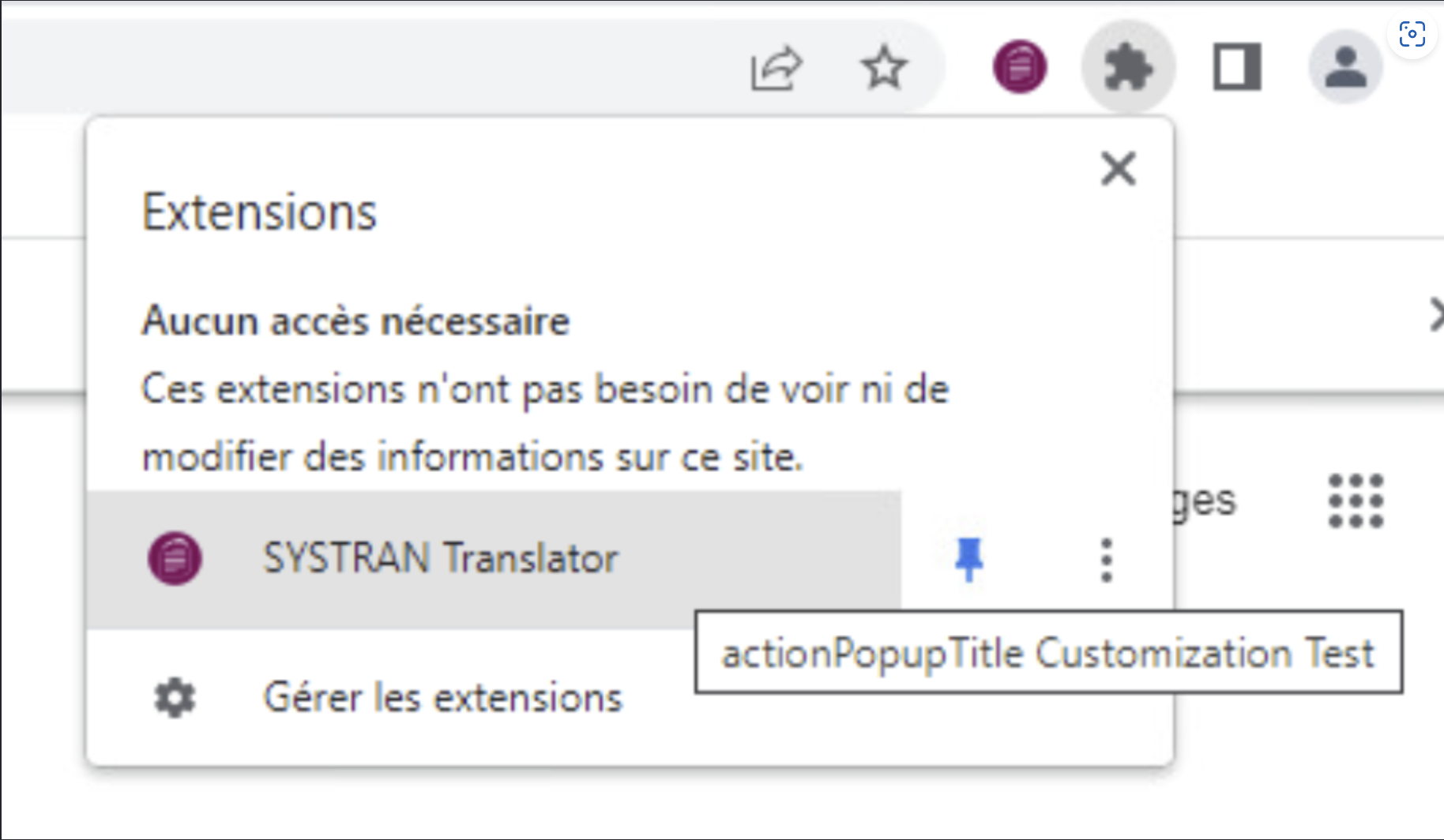 3. actionPopupIcon
Navigate to Extensions\your_extension_id\Policy\actionPopupIcon
It should be an object with keys "16", "19", "38","48","128" and values should be base64 encoded PNG with recommended width and height (in pixels) of the key.
For example:

Notes:
If some PNG reach the REG_SZ size limit, you should use lower resolution images.
An empty object will reset systran logo.
⚠️Limitations:
We are not able to customize dynamically from the storage.managed the following elements:
Title, description, icon on the extension card displayed on chrome://extensions/ page and menu

Title in the right click popin on the extension icon
Title in the Extensions menu
B. Automatic authentication by setting parameters in registry settings
You have to set the athenticationMode, resourceUrl and the apiKey values
For example:

Open the extension popup and check if you are automatically logged in.