Objective
This article aims to describe in steps how to plug-in the SYSTRAN to XTM
1) Adding SYSTRAN as MT
Access your Memsource account and log onto XTM: https://login.xtm.cloud/saas-manager/#!/login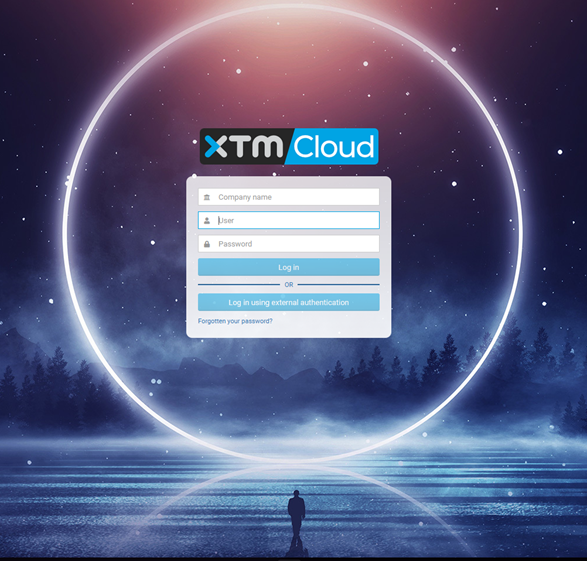 Start by clicking the Setup Gear in the upper right area of the interface:

Then click on "Settings":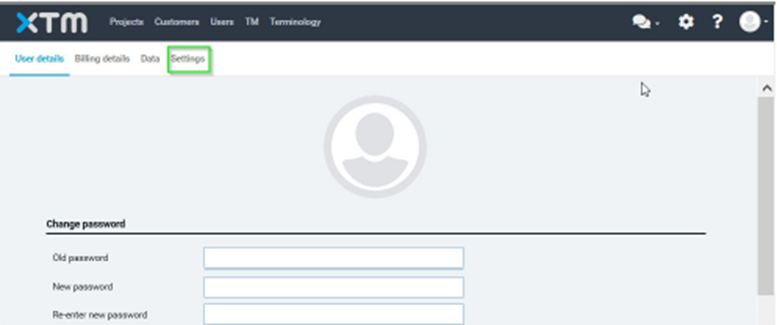 Click on "Machine Translation", select settings if necessary: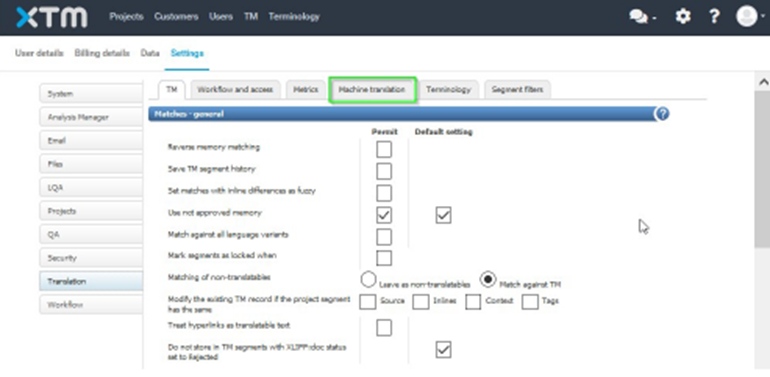 Select SYSTRAN, and as shown below on highlighted green.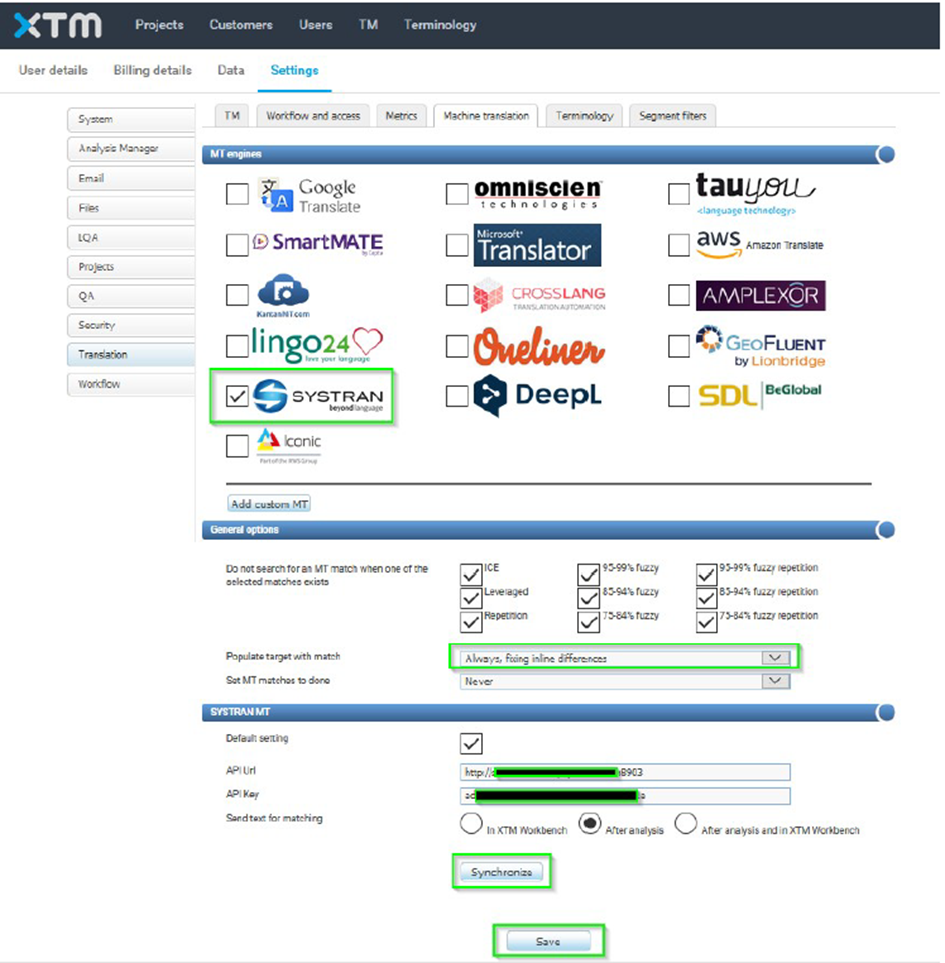 When clicking the "Synchronize" button, you must have the message "SYSTRAN profiles
Synchronized." If not, it means inter-connectivity between XTM and SYSTRAN is not OK.
Finally save your configuration:

2) Launching the translations
Click on "Projects" then "Add project":


Choose a dedicated name for your project:


Define your source and target languages. Load the file to be translated:

Head to the "Machine translation" section. Click on "Choose profiles":


Choose the profile which best suits your project: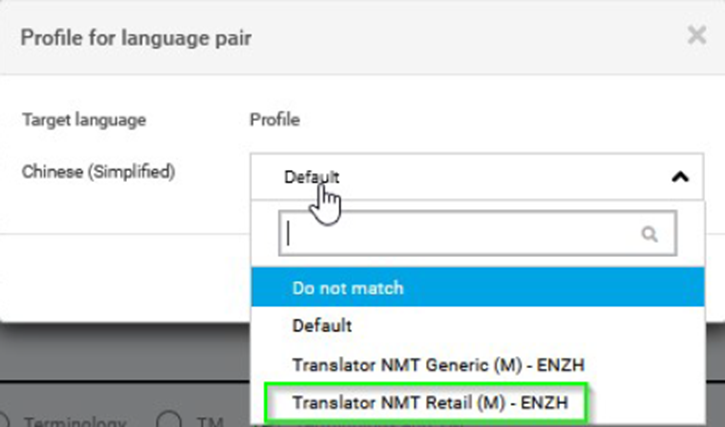 Then make sure the highlighted options are selected/unselected as shown below:


Finally, clicking "Create" button will launch the translation.
3) Verifying the translations
Click on "Projects" > The 3 horizontal bars on the left side of your project > "Open XTM Workbench" > The target language > "Open" button: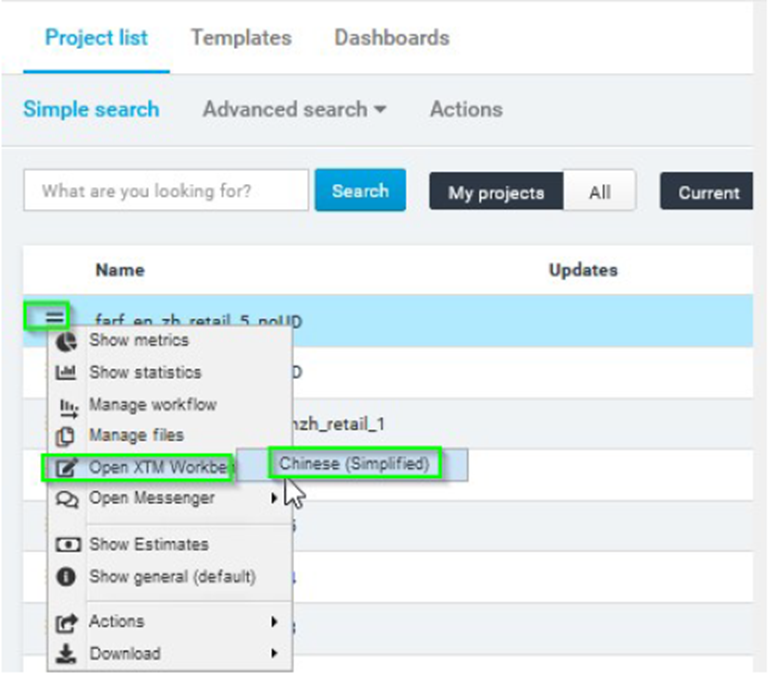 On the following screen, you see on the left side, the source and on the right side, you have the target (translated):

4) NFA/AI enchanged TM
Please find here further information on this feature: https://xtm.cloud/blog/xtm-international-and-systran-delivering-the-perfect-match-with-ai-enhanced-tm/